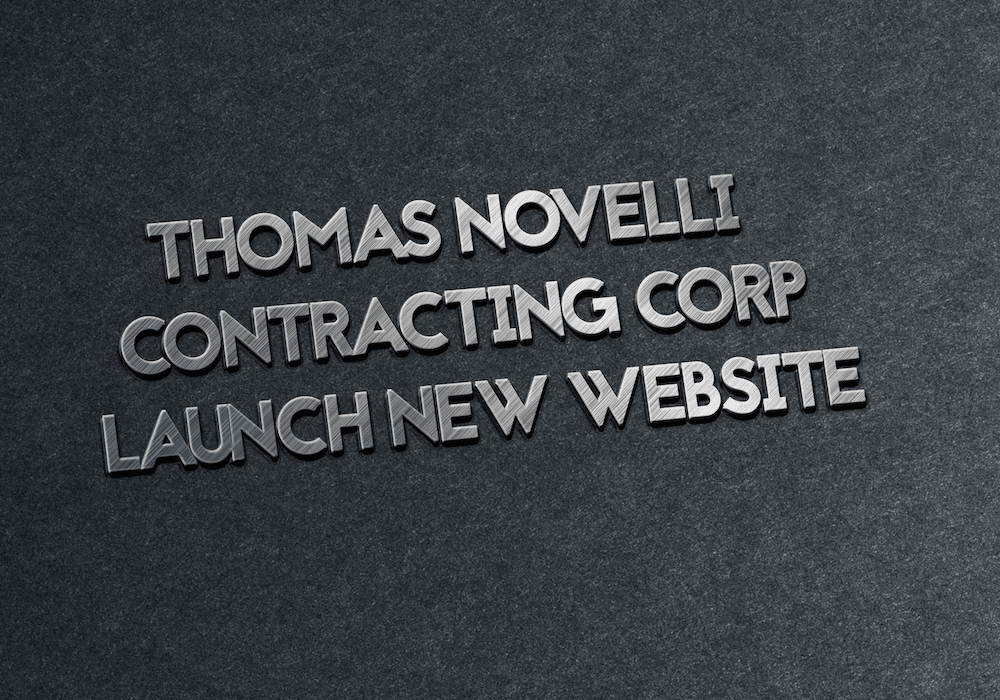 Thomas Novelli Contracting Corp has been in business for over 50 years. Starting off as a masonry contractor Novelli now operates and maintains a Queens transfer station. Location in Jamaica, Queens Thomas Novelli Contracting accepts construction material debris, dirt. concrete, and scrap iron. Novelli has proudly serviced both State & County public work contracts throughout the years. Equipped with a large fleet of heavy equipment and trucks there is no project that we won't take on. Some of our contracting work consists of Pavement Cutting / Removals, Asphalt / Concrete Paving, Trenching, and more.
Recently our team have decided to have our website redesigned and rebuilt. For this scope of work we decided to hire Long Island web design & SEO company, Benjamin Marc.
"When I received a call from Thomas Novelli Contracting to rebuild their current website I was very excited", Commented Benjamin Marc CEO, Anthony Savino. " Thomas Novelli Contracting is a staple in the construction industry in Long Island & Queens and Benjamin Marc is so happy to be apart of the process", Savino added.
The new website showcases a large photo gallery of Novelli's recent works. Novelli breaks downs each contracting service to give a lengthy explanation to its online visitors. Another great feature to the new website is the laser guided auger boring web page that details key features, photos and manufacturing information about the product. Novelli has acquired this machine which takes the guesswork out of installing casing pipe on line and grade.
The new website was a great upgrade for Novelli and is receiving a great reaction among its online visitors. Feel free to live chat with Novelli directly on the website without having to pick up the phone or send an email.